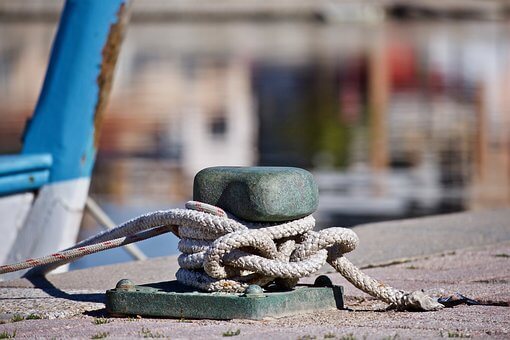 Loyal. This one word is one of the nicest compliments that you can pay to another person. After all, loyalty is a desirable trait for anyone to have, no matter if they are your friend, partner, family member or employee. While loyalty in your personal life is desirable, in your professional life it is vital.
The importance of loyalty in professional life is great in any business. If you manage a company or own your own business, you need to encourage and foster loyalty from your employees. But what makes an employee loyal to a company, and how can you encourage people to feel loyal to you and your organisation?
Read ahead and learn more about strategies and suggestions about workplace loyalty.

What contributes towards employee loyalty?
An employee is likely to feel loyal to their workplace if they feel valued and appreciated while they are at work. Ideally, they understand the main vision of your company and your goals, and they know how they fit into these plans. Your employees will ideally feel like they have a direct impact on your success, and that they can take steps to help (or hinder) it.
To encourage employee loyalty, treat them well whilst they are at work and demonstrate to them that they have a future career with your company.
Who are your employees loyal to, and why?
When it comes to employee loyalty, your team members might align their allegiance to different aspects of your company. Some might be loyal to the firm as a whole – perhaps they have worked there for a long period of time, or have been treated well by the company in the past. Some of your employees will be loyal to you, their manager – they have worked well with you and feel that their high level of performance is owed to the support that you give them.
There are also some employees who are loyal to your overall brand and corporate culture, and they might believe that their own beliefs fit in perfectly with the aims of the company.
Why is loyalty important?
Loyalty tends to encourage your employees to do their best work and perform to their highest of standards. If you have loyal employees working for you, then you are going to have employees who work productively and efficiently. This can boost the overall performance of your business, which can in turn increase sales and profits. This is always going to be good news for you as a business. A loyal employee (or better yet, a team of loyal employees) will boost your bottom line and help you to reach your goals.
Staff loyalty lowers the rates of turnover that you may see within your company. Recruiting a new team member is never easy, and so if you can limit the amount of times you need to do this per year, this will have a positive impact on your business as a whole.
Loyal employees are also likely to want to improve the company as a whole. They will put forward ideas, work towards better sales and generally try their best to make sure that the company in which they feel so vested will succeed.
How can you increase employee loyalty?
You should always try to incease staff loyalty within your company. However, like many managerial tasks, it can take some effort and a willingness to learn to improve the overall sense of loyalty in your company culture. This is particularly true when it comes to millennials, as they have some specific values that will need to be addressed. However, there are some ways that you can work towards fostering a loyal workforce.
Nurture any potential
No manager wants to see their best staff members move on to something new and leave them behind. If you want to keep the best talent working for your firm, it is up to you to recognise their and to also develop it. Some may still move on to a new career path, but for plenty of employees this approach proves to them that you believe in their future, and therefore will make them feel much more loyal to you and your goals.
Avoid micro managing
Micro managing is the one thing that will make any employee feel that they are not trusted. Management, when done right can be a huge helping hand in developing employee loyalty, but when done wrong, it can have a real detrimental affect and harm any other efforts that you are making. Avoid micromanaging at any cost – it will destroy your office relationships, decrease your employees' happiness in the workplace, and make them feel like you do not trust them.
Defend them
We have all had circumstances and situations whereby we are being blamed for something that was an honest mistake, or perhaps didn't happen at all. When this happens to one of your employees, you should defend them until the truth is known, rather than allow them to absorb the blame. Demonstrating that you are willing to 'go to bat' for them will do more than anything to increase their loyalty to your business.
Show them that they are part of the future
If you want your staff to stay working for you, then a simple way to encourage loyalty is to show them just how much they are a part of the business. If they see that they are integral to the future, then chances are that they will work even harder to make sure that you get there. Let you staff see how their contributions directly affects your success, and make it their success as well.
Loyal staff is something that all businesses should aspire to, so if you want to make sure that you have employees that are dedicated to your business, then you are going to need to show them the ways that you can inspire these feelings of loyalty.