Education
Engagement survey results are here – what's next?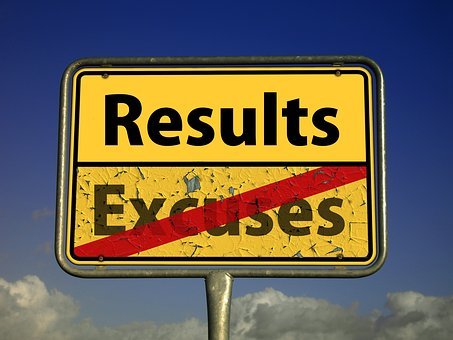 The 'awkward moment' doesn't have to be awkward
You've taken a big step towards improving your employee engagement – you've sent out a survey to measure how they feel. Think of this like a barometer measuring the current climate. You should get an accurate reading of how your team feels now. Using this important information, you can then make targeted changes that are customized to your specific results. This is the point at which the whole process can begin to add value back into your organisation.
Do you understand the terminology and methodology?
Once you have your results in front of you, it is time to ensure that you truly know what they mean! After all, reams of data and piles of figures don't always make the most sense. Go through the results carefully and make sure that you are clear on what they mean for your business.
If you did not design the survey yourself, you should ask the person or firm that did to go through everything with you. They should be able to explain why they chose the methodology they did, and clear up any confusion about terms and definitions. You should also be prepared to share and explain the basic methodology, including sample size, variations and more.
How to share the results with your team
It's very important that you clearly share the survey results with all of those who provided feedback. This will help them to see value in the time that they took to share their opinions, and will engage them even further. After all, you've spent time and money on this process up to this point – if you share your results efficiently, you will be much more likely to make meaningful changes.
There are four simple steps that you can follow to help engage people in the process.
1.Thank everyone who was involved – We all know that a heartfelt 'thanks' can go a long way. You should keep your employees involved in the results process and send them an email when the survey has closed. This dose of positive communication will kick start the results sharing process.
2.Present to executives – You might choose to present the results to your execs right when the survey closes, or you can choose to wait until more analysis and resort is complete. Either way, it is imperative that you share these important results with your executive team. Keep them abreast of the following:
Background
Past efforts
Engagement scores
Overview
Business context
The demographics
Further comments and questions
3.Share overall results an key points with all employees – Now that the executives have been made aware of the findings, it is time to go over a summary with all of your employees. You might want to organise an 'all hands' meeting of the entire company, or consider having a report drafted. It should include
An intro and context
A brief overview of all key findings
Description of focus area (or areas)
A plan to further foster engagement
Review roadmap for the future
4.Share specific results with management and employees – Now that everyone has been given a key points overview, it is time to drill down further and share specifics. Start with management, and then prepare them to share the results that relate to the employees on their teams.
By following this brief outline, you can share your employee engagement survey results with your organisation without any awkward moments. More importantly, you can ensure that your effort and money spent on the survey does not go to waste.