Education
Meaningful work and employee engagement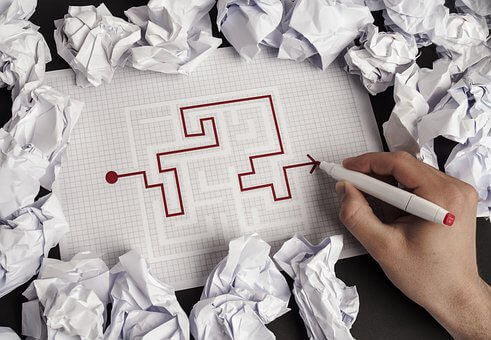 While you complete the payroll every month and ensure that your staff gets their pay packets, you haven't done enough to truly engage and sustain them. No, today's employee wants more from their career than stability and a reliable source of income. More and more, millennials and Gen Xers in the workforce are looking for purpose, autonomy and satisfaction in their jobs.
Your employees spend 8 or more hours per day at your company – they want to be doing meaningful work that fulfills them on a deeper level rather than simply punching a time card. They want to feel like they are in control of projects and are making a difference, not just in your company, but in the world. So, as a manager, how can you facilitate these needs and increase employee engagement?
Meaningful work and motivation in the workplace
In his book "Drive: The Surprising Truth About What Motivates Us," expert Daniel Pink demonstrates that motivation in the workplace doesn't simply come from money. It also does not come from the fear of disciplinary action or worries about being reprimanded in the office.
No, Pink discusses results from over 40 years of research into motivation in the workplace, and he presents the argument that humans need to feel like they are in control of their own lives. We are motivated by the desire to do good works, exercise our creativity and feel like we are making a difference for the better.
Furthermore, he claims that those people who do engage in meaningful work perform on a higher level, put in more effort and generally desire to make your business more successful and profitable.
The research backs this up – meaningful work is key. Research conducted by the Great Place to Work Institute has shown that companies who strive to assign meaningful work outperform firms that don't by up to four times! This is a huge result that you can't afford to miss.
What is meaningful work?
So, what is meaningful work, and how can you ensure that your employees feel connected to what is expected of them?
Dr. Michael Steger, Ph.D. is an expert in workplace psychology at Colorado State University, and he defines meaningful work as being work that makes sense to an individual. We know what is required of us, it makes sense, we can see how it contributes to the overall goals of the company, and we know how it benefits others. It is less about the actual nature of the tasks and more about a person's understanding of how it contributes to the overall company and the bigger picture.
How can you provide meaningful work?
When it comes to employee engagement, you might think that your main task is to hire the right person for the right position – but this is not always the case. In fact, if you provide meaningful work for your employees you can help to encourage their productivity and boost workplace morale. In turn, this will increase employee engagement and benefit your bottom line.
No matter what the field, you can take steps to ensure that your employees feel connected and fulfilled. Dr. Steger explains that it is up to you as a manager to create a meaningful space (even – or especially – in tough times) in order to increase employee engagement and retain your best performers.
Connect each employee to the company mission and values

– Each of your employees (no matter what their position) should have a clearly defined role that states how their position contributes to the company's success. They should be able to answer Why? her/his role is essential for the success of the company.

Assess this role regularly

– This role and how it contributes to the company's values should be regularly assessed. Every performance review should include a section concerned with this specific topic.

Give your employees space and guidance to grow

– A big part of employee engagement is the ability to grow and progress in one's career. You need to ensure that your employees can all see a clear path for progression and advancement. Give them the tools and training that they need to achieve these goals, coach them and mentor.
How are employees seeking meaningful work?
To put it bluntly, if your employees aren't satisfied in your workplace, they will leave your company and seek a position elsewhere. Millennials in particular want to feel fulfilled if their career, and they are often looking for jobs that allow them to change and grow.
They also want to give back to the community and make the world a better place. Consider partnering with a charity or a good cause and encouraging your employees to participate in volunteer work on the clock. Making a social impact on local communities can go a long way.
They are looking for connection, a strong corporate culture, and a company that shares their beliefs. Keep this in mind when you assess your mission statement and your workplace policies.
No matter what your industry, you can – and should – provide meaningful work for every single one of your employees. This will increase their workplace satisfaction, improve their overall happiness and prevent them from leaving your firm for a new opportunity. All of this will improve your productivity – and your bottom line.
Do you have any experience with providing your employees with meaningful work? Have you yourself left a position because you felt under-stimulated and disconnected to the company values? Share your experiences in the comment section below.